Magnolia Rouge Feature: Beautiful Bridal Accessories From All About Romance
When I started on this journey to be an accessories designer some eight years ago who would have thought that I would see my work featured on one of the best wedding blogs in the world.  So, I'm super chuffed to see the designs up there on Magnolia Rouge wedding blog and pages. I have always looked to MR for inspiration and direction so its humbling to see my work grace their pages xo
The finishing touch to your wedding day outfit is often a beautiful veil or headpiece. We're delighted to showcase the stunning new designs by Bridal accessories designer ALL ABOUT ROMANCE from her "Springtime in Paris" collection. Captured by BETSY BLUE PHOTOGRAPHY it features intricate and delicate hair combs, and headpieces which are perfect for the modern and feminine bride. With gorgeous hair & make-up by CASSANDRA KENNEDY and gowns from our favourite ALEXANDRA GRECCO, the results are nothing short of bridal perfection!
Designer Kylie tells us, "Our Springtime in Paris collection is for the modern bride who appreciates all things artfully designed, timeless and romantic. In this series of Parisian inspired designs, we have featured delicately structured adornments that are floral in design, purely feminine and totally romantic. Veils that will drape over you in the most graceful way made from exquisitely sumptuous French silk tulle and fine English net that will add the perfect finishing touch to your contemporary yet timeless wedding look
The inspiration behind this series was taken from time spent in Paris. Just a week in the springtime soaking up the sights and sounds, surrounded by overwhelmingly glorious architecture and breathing in delicate floral scents from one of the most incredible palace gardens I was ever able to visit. Morning walks through parks alongside the Avenue des Champs-Élysées, morning air crisp and damp and later the heady scent of roses in full bloom that could just carry you away. These memories stay with you forever and will forever influence my work."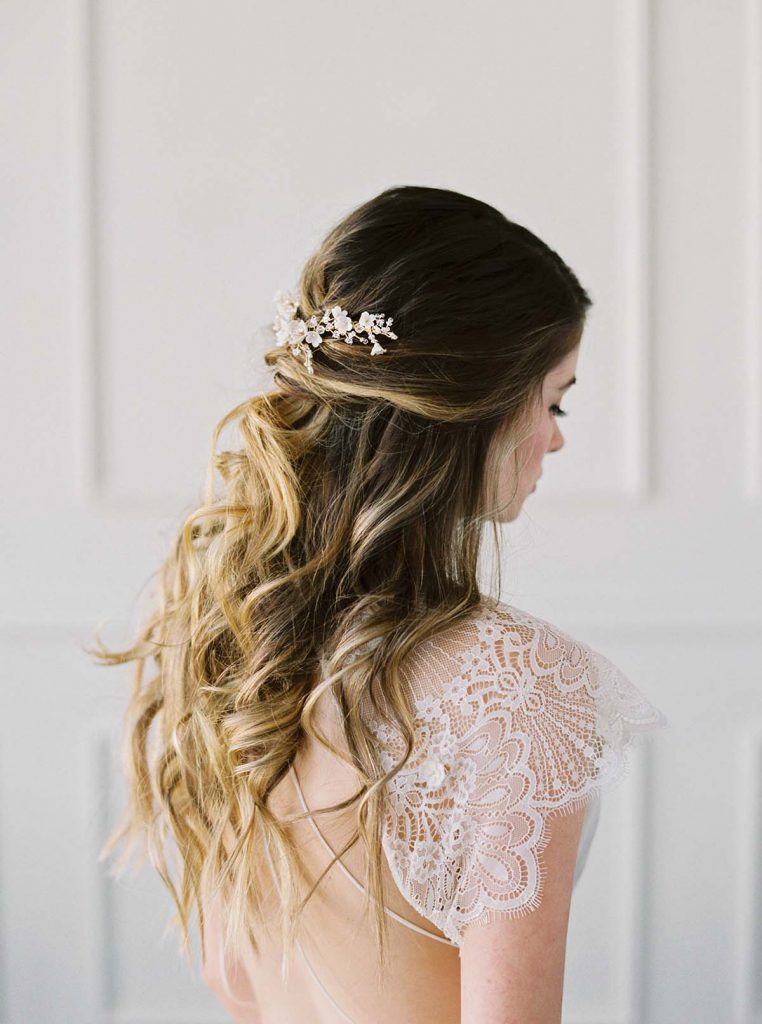 A big thank you to Bridal accessories designer ALL ABOUT ROMANCE for sharing her latest collection with us. ALL ABOUT ROMANCE is a small design studio based in Australia with a passion for creating exquisite and delicate artworks. From couture wedding veils to bridal adornments and accessories that will be treasured by brides for years to come. "Our designs are inspired by nature with a decidedly feminine flair for the modern bride who is romantic at heart. We meticulously construct our pieces using the finest materials sourced from UK and Europe with an obsession for handcrafting in the traditional way." ALL ABOUT ROMANCE are a valued member of our vendor guide.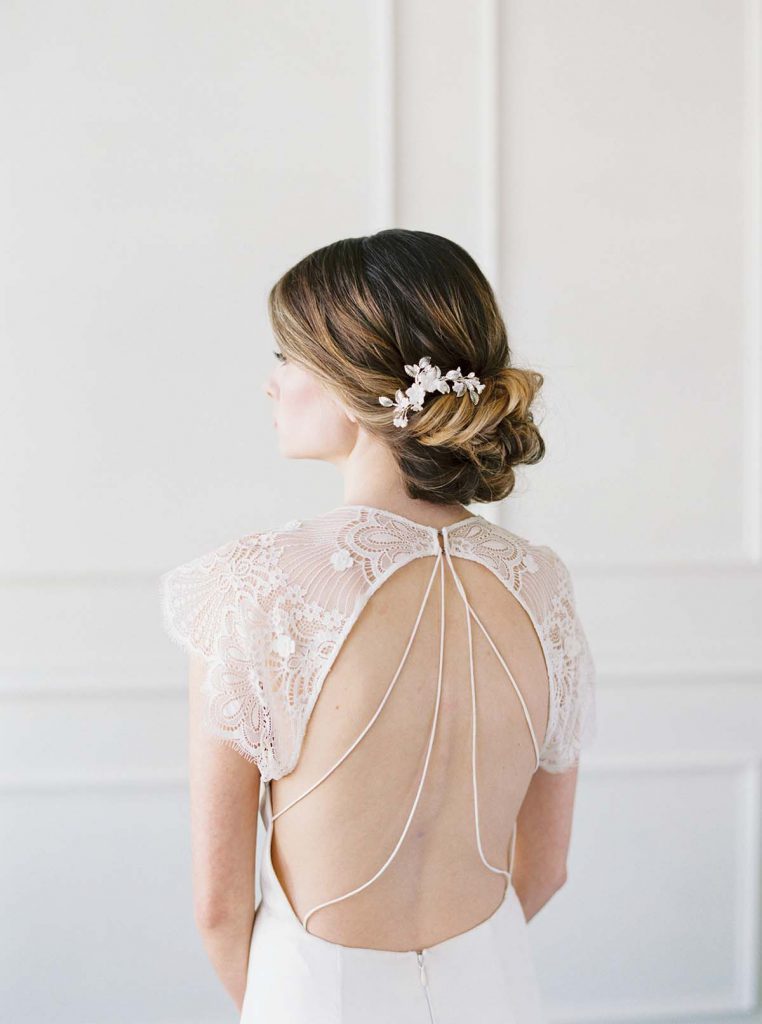 Magnolia Rouge Beautiful Bridal Accessories from All About Romance FELICIANNE
Bridal accessories All About Romance | Photographer Betsy Blue Photography | Wedding gowns Alexandra Grecco | Hair & make-up Cassandra Kennedy Beauty| Location Tendue